Below we show how to add text watermark to PDF documents online, for free. Works on all desktop platforms including Mac.
Step 1: Select your PDF document
Uploadați fișierele Dvs
Fișierele sunt uploadate in sigurantă pe o conexiune criptată. Fișierele raman in sigurantă. Dupa procesare sunt sterse permanent.
Preferi sa nu uploadezi fișierele si sa lucrezi cu ele offline?
Try Sejda Desktop. Aceleasi functionalitati ca si serviciul online, dar fișierele nu parasesc niciodata calculatorul tau.
Click 'Upload' si selecteaza fișiere de la tine de pe computer..
Poti faci si drag & drop la fișiere pe pagina..
Fișiere din Dropbox sau Google Drive
Poti selecta fișiere PDF din Dropbox sau Google Drive.
Expandeaza butonul 'Upload' si selecteaza fișierele.
Step 2: Add Text Watermark
Click the Add Text button at the top of the PDF page. You should see a text watermark being added.
Click on it to edit the text. Type 'Draft' or 'Classified' to try it out.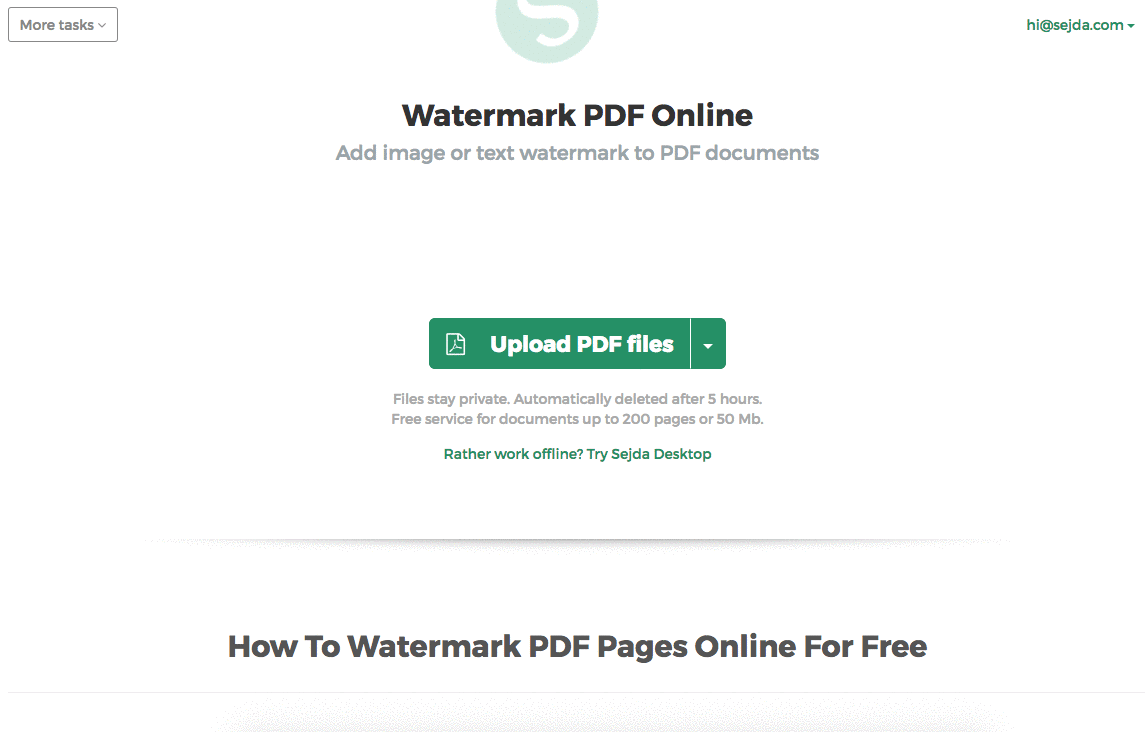 Step 3: Change text size, rotation and location on page
Click and drag the text watermark to change the location on the PDF page
Drag the rotation handle to rotate the text watermark.
Click and drag the resize handles found on the sides to change font size.
Step 4: Change text color, transparency and font family
Click on the text watermark to reveal its associated menu.
One can change the transparency of the watermark, making the text more or less opaque.
Watermark text color can also be configured, together with the font used for the text.